| | | |
| --- | --- | --- |
| | Starwheel Fine Art Prints | |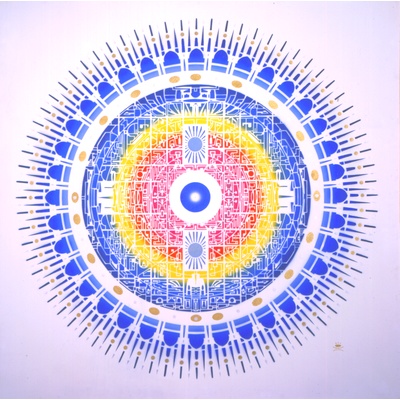 A candidate to initiation at the bottom of life pyramid,
ready to be empty free of form.
Above is Within: fire-crystal sun.
Are you ready for ascension?
You only need to be thirsty and let it drink you all.
This Lake is so still,
can you hear the golden bells ringing
and the sacred spring bubbling up the sky?
The colorful canoe of life is left on the shore:
one crosses without even looking back.
Making Love with the Light:
The Queen Lotus cup is rooted in the King Pyramid.