| | | |
| --- | --- | --- |
| | Starwheel Fine Art Prints | |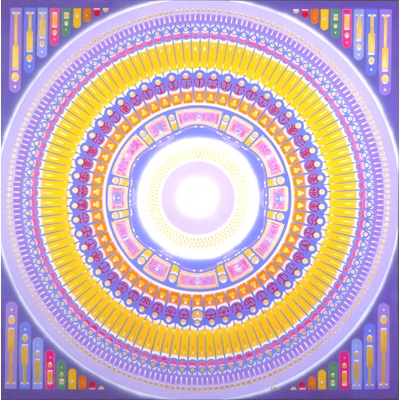 The Greek Fates were said to weave human destinies on their looms.
They were filling in the karmic blueprint provided by and for each soul.
This StarWheel is such a matricial loom,
a frequency map designed to harmonize human life and spirit.
Who are the Fates ?
They are the various Decision makers within you.
When life brings up its many and confusing options,
Who is deciding within you and how ?
O Friend, your many faces sit in a peaceful sacred council
and, in a single voice, come to this common agreement:
You are your own magnificent destiny.
Weaving your own fate
is being both center and periphery as One.