| | | |
| --- | --- | --- |
| | Starwheel Fine Art Prints | |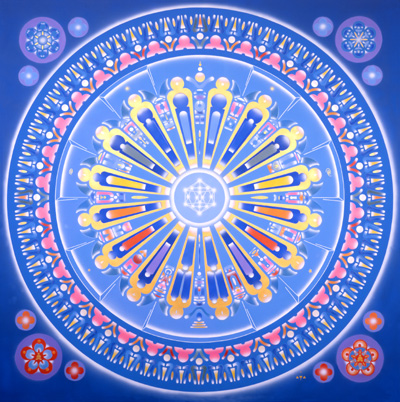 Shower of galactic petals emitted by the Inner Universe.
Do you happen to live on one of these galaxies?
They will fade. Consider coming back home.
With rhythmic pulses of light,
celestial choirs sing the perpetual chant of creation
and seed new universes.
Each snowflake is unique. This moment.
Life looks at you . Can you smile back?
After all the questions, a child is born.
Emanation.
The apex of light is gently bestowed
on the crown of the blessed.