| | | |
| --- | --- | --- |
| | Starwheel Fine Art Prints | |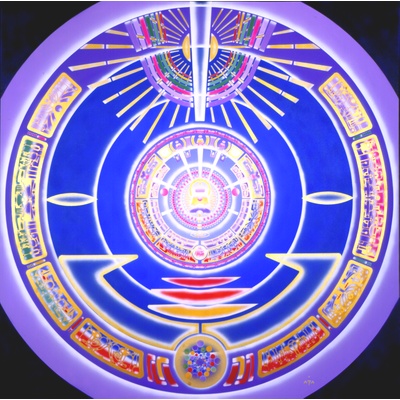 A symbolic image of the Buddha in an interactive mode.
Less as yet another holy icon to worship,
more as an invitation to fully transcend form.
Leaving all agitation at the periphery,
enter the Sacred Gate and move into Center,
utterly still.
Purity.
The Heart of the Buddha is You,
the center point of the cosmic compass.
Your focused awareness is the radius
which spans all creation and re-enters Source.
The white dove alights and mates with the black raven.
The embryo flowers within the nest.
The Original Face opens up into a vast inner smile
and sees, with perennial eyes,
the emptiness of even the holiest of forms.
The beautiful soul-bird soars through the Tree of Life
and flies into the vastness of Pure Being.