| | | |
| --- | --- | --- |
| | Starwheel Fine Art Prints | |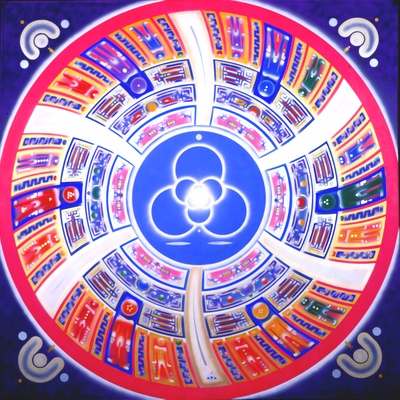 Six pulsing streams echoing forth
from the light consciousness of a star-teacher .
Spinning at harmonized frequencies,
the graduated codes are sweeping galaxies
with the next dimensional body-mind Activation.
In the six directions, viewing chambers
for visiting humans traveling the universe
and wishing to glimpse star action on higher realms.
The pulsar being is a galactic beacon
broadcasting simultaneous rivers of soul lessons.
Really,
the teachings flow endlessly from You to you.
Have you ever heard the you-bird calling ?